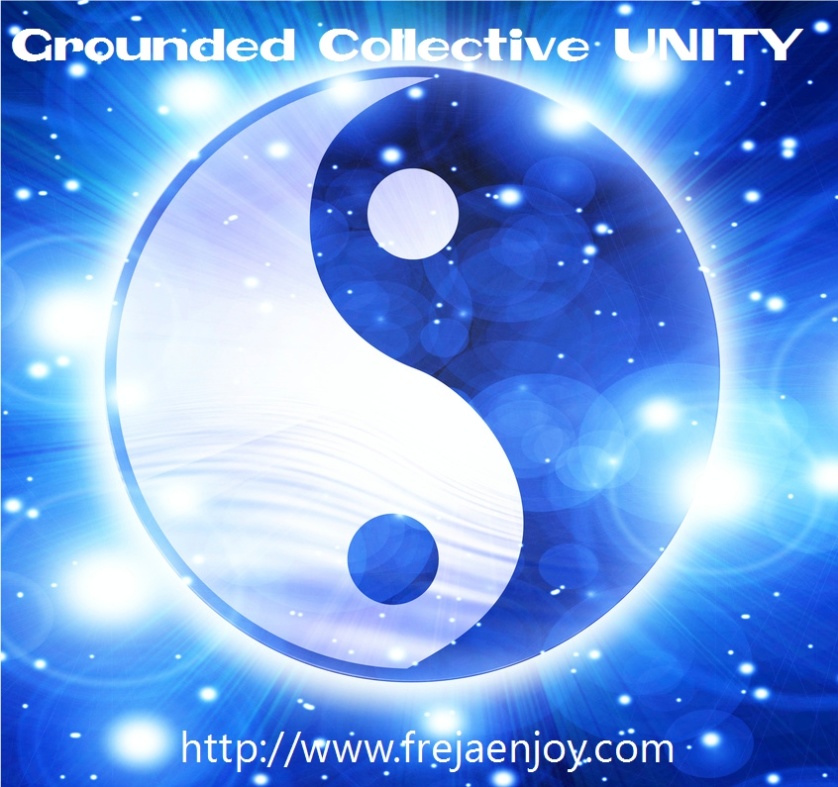 LIVING WITH GRATITUDE! Yes, this is the attitude we all need to have because everything is truly here to help us NOW !

By Freja Enjoy
Grounded Collective Unity !

~ NOW WE ALL HAVE THIS GREAT G R A T I T U D E - Beloved Light Family – G R A T I T U D E - When we L O O K at Everything Around you with Gratitude – GRATITUDE - we become more Open to Receiving Anything that Helps us, E V E R Y T H I N G, Everywhere Around us is here to Help Now! ~ Everything is B E A U T I – F U L around us and if we do not see it then we stop and change our F O C U S - NOW! This is what we do, we Change our own attitude and focus on the B E A U T Y and W I S D O M that exists in all L I F E around us. ~ The E N E R G I E S are so Beautiful in all the Colors of the Rainbow is everyone and we have Access to them now as they G R O W for Every Moment.

~ These Wonderful Energies that Flow InTo US NOW have an Increased Amount of I N T E N S I T Y Now ~ and We Are Preparing for the A M A Z I N G F U L L M O O N we get on Monday 7/8 ~ On top of that the G R E A T L I O N S G A T E 2017 the 8/8 ~

~ So Let us All Honor this Truly Sacred Passage of Our Ascension. We Will Embody Our Divine Creator – Being-ness Now ~ As We Breathe, We Will and We Are The Impeccable Compassionate Way-showers As Things Amplify ~ The External Effects are what they are ~ Look and See the Apparition and Vision within your Heart. Let Every Thought, Word and Activity Align with New Earth ~ Send that Divine Love Light forth to all Creation ~ and BE in Divine Service to Divine Source.

~ Now we have an Incredibly POWERFUL week Ahead of us so let`s be Grounded Collectively through Heart Centeredness in our thought, word and deed ~

~ Please join Us for the Global Unity Meditations this SUN-day as preparation for the Lunar Eclipse and Lion's Gate this week. We amplify the High-Vibe Human-Beings Heart Grid and Crystalline Grid to co-create the highest outcomes for the Primary Ascension timelines.

~ Details on the SUN-day Unity Meditations at 8:11am, 11:11am and 5:11pm PT can be found at the link below.

Here are our collective focus points for August:
SUN-day August 6: Global Unity Meditations
Monday August 7: Full Moon (11:12amPT) and Partial Lunar eclipse
Tuesday August 8: Lion's Gate peak
Friday August 11 – SUN-day August 13: Cosmic Trigger
SUN-day August 13: Global Unity Meditations
SUN-day August 20: Global Unity Meditations
August 21: New Moon and Solar Eclipse
August 25: End of August Gateway, connects to September 21-25 Equinox Gateway
SUN-day August 27: Global Unity Meditations

http://www.sandrawalter.com/pre-eclipse-unity-meditations/

In Divine Love, Ligth and Divine Service
Freja Enjoy
ForRunner/Ascension Guide/

https://www.frejaenjoy.com/blog/grounded-collective-unity-37033045
Tacksamhets Meditation Lions Gate 2017
med Freja Enjoy
Meditation i Världsklass
Detta är en Meditation med fokus på att känna och vara tacksam, och samtidigt öka sin egen positiva energi och därmed sin egen hälsa 100%.
Donation No.2 - I like to give a DONATION of $20
Price:
$20
SKU:
000123XO123
Quantity:
This is how you can donate: You can not choose the amount you can give, it is technically impossible, therefore I have created two different options, this post is the option to give: $20, and in the other $40.

Thank you for your donation to me.

Blessings,
Freja Enjoy