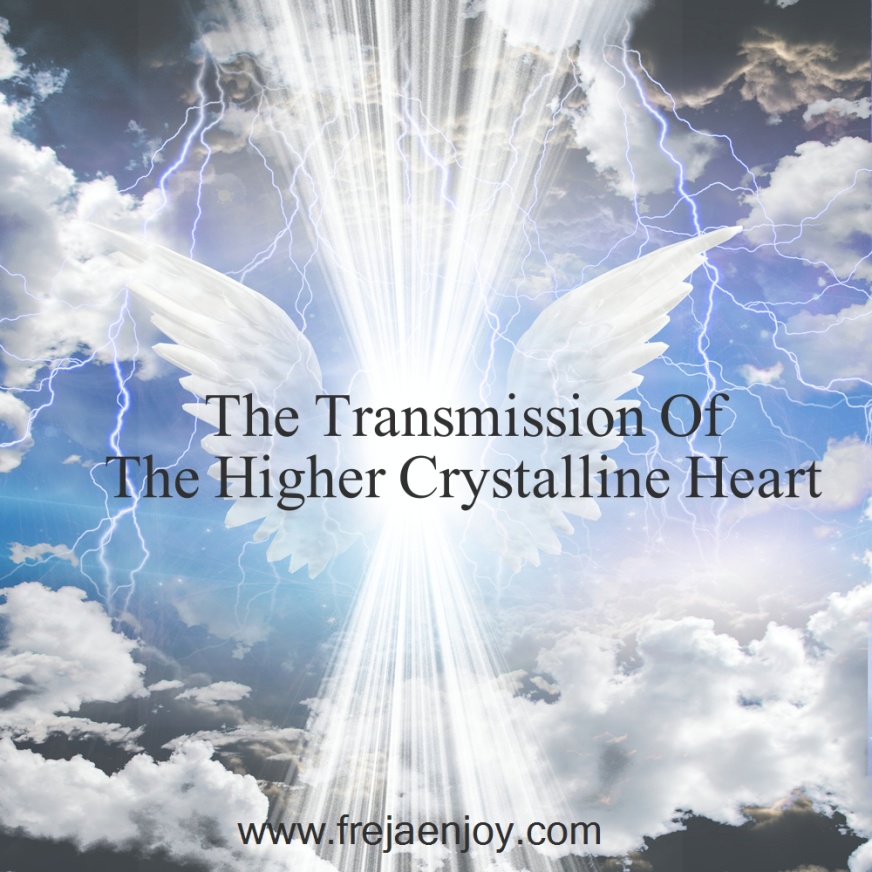 - Wairua Taiao Wairua -
By Freja Enjoy
WolfEye Dances with Dolphins
2017-08-27

- The Transmission Of The Higher Perspective of The Emerald Gateway Is Completed -

This is the Transmission of The Temple of Higher Perspectives and The Emerald Gateway - The Temple of Compassion in the Crystalline Heart of Eternity - the Innocent Inner Child - The Divine Mature Masculine and The Divine Mature Feminine - We Give Up All the Judgments Over and About Others Now - We Are Filled With Love For Everything We See and by this We Heal Ourselves and Others With Our Venus Love. This is How we Easy Stay in Harmony and Love, How to Cleanse out Consciously and Release Old Programs, Meet your Dream Lover and Live Multidimensional – NOW !!!

The Transmission Of The Higher Perspective of The Emerald Gateway Is Completed And All Is Good

- Emerara o te Wairua Tapu me te Rautaki! Te Pure o te Aroha me te Whakauru Kotahi -

Emerald of the Holy Spirit with a Purpose! Pureness of Love and Unity Consciousness ~ Unity's Love Prayer and Meditation - Emerald Grid of Crystalline Light Body and Consiousness Now!

- Ko te Pure o te Aroha me te Whakaaroaro o te Unity - Ko te Whakaahua o Emerald o te Kakano Maama me te Manako Nei! -

This is How we Easy Stay in Harmony and Love, How to Cleanse out Consciously and Release Old Programs, Meet your Dream Lover and Live Multidimensional We do not judge others, we forgive everyone, and then we continue into divine laws and we focus on the truth, the holy truth, the divine truth. We do not support the victim's roles. We are eternal love and we radiate our eternal love in clarity and stability. We wish all eternal love, because that's what we are, and in truth remains to be forever.

- I roto i to tatou hiero mo'a te ora nei tatou ma to tatou aau aau, e mea mure ore to tatou here. He whānau tawhito me te ao katoa a ko tatou te aroha, ko tatou te aroha atua. He kotahi tatou me te kaha o te Emerald -

In Our Holy Temple We Live With Our Open Hearts, Our Love Is Endless. We Are A Galactic And Universal Family And We Are Love, We Are Divine Love. We Are One With The Emerald Energy.
See Around You Now, Goddesses And Holy Ones Of Eternal Light, White Buffalo Women, Mother Maria, Kali, Venus, Aphrodite, Athena, Hera, Lady Of The Oceans, Love Goddess Freja, All Appear Around you now All Divine Feminine Dieties Surround you In A Ring Of Fire !!!

Feel Now Your Innocence And Feel How You Are Being Cleaned By A Wave Of Complete Purity, Innocence And Pure Love. And So Budda Comes Forward And Gives You The Gift To Always Be Compassionate To All And Everyone And Be Very Wise In Your Acquaintances So You Do Not Waste Your Own Energy Or Give It To Energy Thieves But Take Good Care Of Yourself – And So That You Know Your Own Worth As A Soul Of Light And Of Everlasting Love. Know That You Are Always Loved And Appreciated For All The Good You Do And You Are A Gift To Others Because You Can Take Lovingly Care Of Yourself And Thus Also Take Lovingly Care Of Others .

- Whakapā atu ki to tamaiti - ki te korero ki a ia - me pehea e taea ai e koe, whakarongo ki tana whakautu. Korero atu ki a ia e aroha ana koe ki a ia e aroha ana koe ki a ia, e aroha tonu ana ki a ia. Korero atu ki a ia kei te tino maia ia ka rongo tonu koe ki a ia. Kia hari ia, koa, kanikani, waiata, kata me te kite kei a koe i roto i to harakore o te aroha o te rangi mure –
- Titiro ki a koe i tenei wa, e te Atua me te tapu Tapu o te marama mure ore, Wite buffalo wahine, Maria whaea, Kali, Venus, Aphrodite, Athena, Hera, Lady,, aroha wahine Freja, puta katoa ki a koe te atua atua wahine e karapoti ia koe i roto i te mowhiti ahi !!! Kei te mohio koe i te harakore, me te whakaaro ki a koe ka pakaru koe i te ngaru o te purema o te purema, te harakore me te aroha ma. Haere mai a Budda ki a koe me te homai ki a koe te mea homai ki te atawhai tonu ki te katoa me nga tangata katoa me te whakaaro nui i roto i nga hoa mohio kia kaua e tohaina to kaha ake engari kia pai te tiaki ia koe - e mohio ana koe ki to hua ake ano he wairua marama, o te aroha mure ore. Kia mohio koe e arohaina ana, e paingia ana koe mo nga pai katoa e mahia ana e koe, he mea homai ki etahi atu no te mea ka taea e koe te tiaki atawhai ia koe ano, me te atawhai ano koe ia koe ano –


- Jag älskar er i evighet min kära familj min galaktiska och universella familj ! Vi har den underbara smaragd energins kärlek och vi har en evig telepatisk kommunikation - vi är aldrig ensamma !
Amen -

- E aroha ana ahau ki a koe ake tonu atu ki taku whanau aroha, ki taku whanau taiao me te ao katoa! Kei a tatou te aroha o te kaha whakaari me te mahinga waea-waea-kore tatou anake! -
Amine -

- Sweet Ones - I love you forever my dear family, my galactic and universal family! We have the love of the wonderful emerald energy and we have eternal telepathic communication - we're never alone!
- Amen -
Blessings from Freja Enjoy,
WolfEye Dances with Dolphins,
2017-08-27

Freja Enjoy,
Ascension Guide, Forrunner, Medicine Women.
© frejaenjoy2017