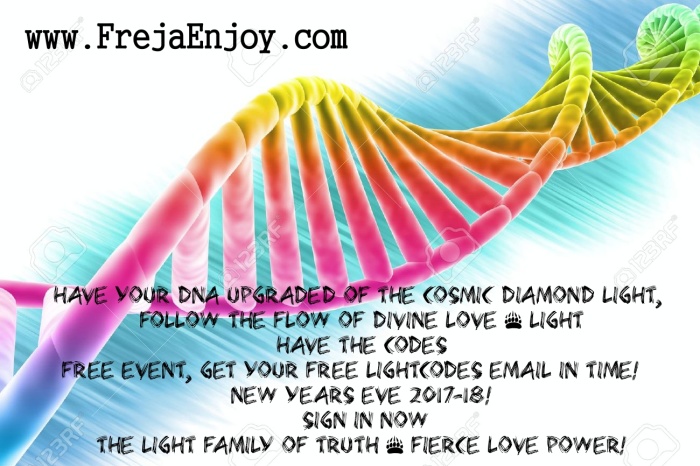 BLESSINGS BEAUTIFUL BELOVED
AND HAVE A MOST EXPANDING AND JOYFULL NOW YEAR 2018!

Much divine love, bliss and god intelligence to all of You, we take the joyful step now!

M u c h L o v e and Bliss
FREJA

Donation - Donation that you choose the amount of.
Price:
$0
SKU:
000123XO123
Quantity:
You are welcome to contribute a donation to my work as an ascension guide and all other invisible work I do 24 hours a day and 7 days a week. I thank you in advance. Blessing Freja Enjoy

How you can donate :You can choose the amount you can give, your gift based on your condition, you choose the size of the amount you donate, yourself.

Thank you for considering a donation to FrejaEnjoy.com and my/our, work.

Freja Enjoy and crew at www.FrejaEnjoy.com
Light family of truth and fierce love power