"Get Your POWER ANIMAL NOW !
As soon as you have received this reading with instructions on how to start working with your power animal, you're on track ! "
- WolfEye Dances with Dolphins FrejaEnjoy,
Quantum Healer & Spiritual Adviser.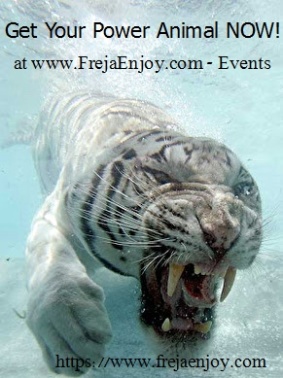 Now take a look at the Extra Prize in September!
To learn how to work with your Power Animals!
Limited number of readings, so Be Quick To Order Now!

"- Now you're just a single step from your new life - you're so on the right track & you`re so worth it! "
- Ceremony leader : WolfEye Dances with Dolphins, Shaman & Diviner.