QUANTUM SUCCESS
EXTRAORDINARY CONFERENCE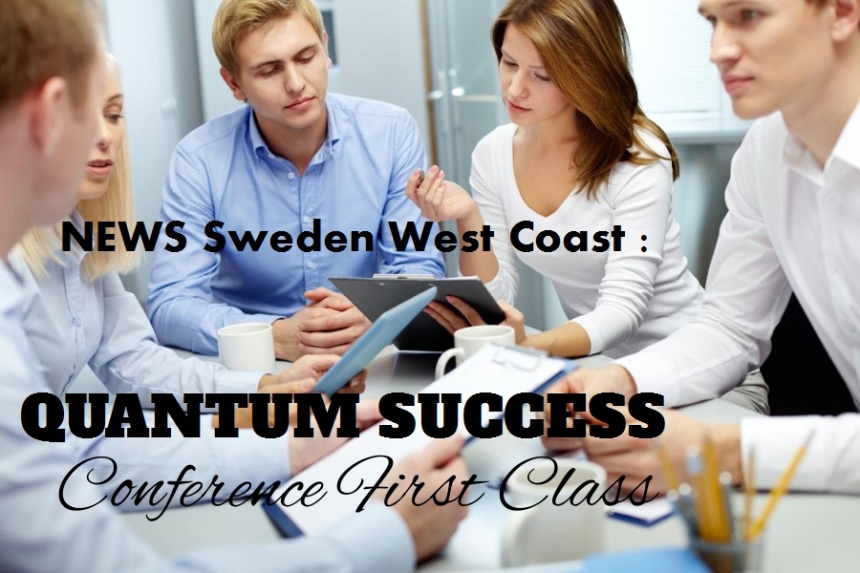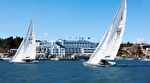 Now you have the chance to participate in Freja Enjoy's unique project "Quantum Success" which is conferences with ExtraOrdinary features. Here she teaches the latest techniques for you to succeed with yourself and your business or with yourself in your upcoming business. Everyone is welcome. In the forthcoming conference in Sweden, Freja has only 12 seats this time to give the participants absolute best service and attention. Her technicians are completely transforming and you will take great steps forward and upwards. Are you smart, courageous and can work hard, yes, then this is a conference for you. Welcome!


GPS
WGS84: N 58° 3.8188', E 11° 47.6509'
Decimal: 58.0636, 11.7942
~ This Quantum Success Conference gives you and your company the absolutly latest technology Not something to shout about, this is serious!
The five steps to boost your company's success and/or your own successes, you find the five steps in the end of this page... and better you get it live 8/8 and then you get one personal conversations with Freja, based on Freja's unique reading of you and your business,
which is BONUS part of her program, and which you actually get for free and is worth about 1.500 SEK. All because Freja do want you to succeed!
That this is worth more than you have to pay is nothing to question, so it is.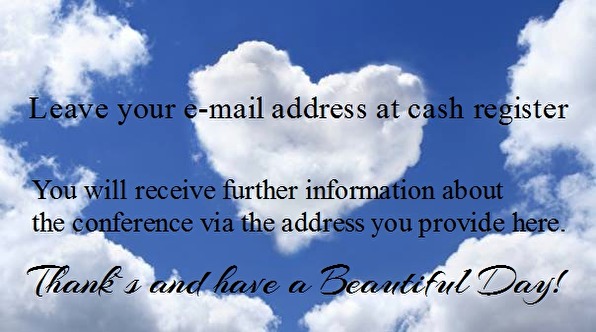 "Quantum Success"
The conference that gives your business a direct lift.
With successful consultant Freja Enjoy Hjälmbåge

STENUNGSBADEN Yacht Club
Welcome to our conference / work-shop with ocean view, giving you and your company the very latest tools to succeed with your business and yourself at one and the same time? One day, this is 8/8 and we are at Stenungsbaden Yacht Club AB, on the west coast just outside Gothenburg. There are places left. Pay only 2956: - excl. VAT and a first class lunch buffet for a total of 4,179: -! And right now we have a bonus that you get for free, which consists of a map of where you are standing right now, what you can leave now and what you need to focus on in the near future to succeed with your business. This bonus is worth 1,500: - Yes, this is true, and this chance we will not give again. Simply, we offer two payment options. Our Swish number is: 123 645 57 45 el. Our BG number is: 219-0288. Please provide us with a name and e-mail address in the Guestbook in the end of the page. We will send specific information about the event. If you wish to / your company invoice, enter this. or if you have any additional questions. Looking forward to seeing you, this will be absolutely amazing rewarding and joyful!
"How to increase your business success right now - the conference / work shop that gives your business a direct boost." With success consultant Freja Enjoy.

Program:
Start: 10: 00-10: 15 We gather and have a cup of coffee.
10:15 - 11:00 start, 45 min Lecture no. 1
11: 00-11: 10 break 10 min water & fruit.
11:10 - 11: 55 45 min Lecture no. 2
12:00 - 13:00 Lunch.
13:00 - 13:45 Conference intensive / Lecture no. 3
13: 45-14: 00 break fruit & water.
14: 00-15: 00 Finish with the release of the key for the next 6 months. success.
Location: STENUNGSBADEN Yacht Club, Stenungsund, Sweden.