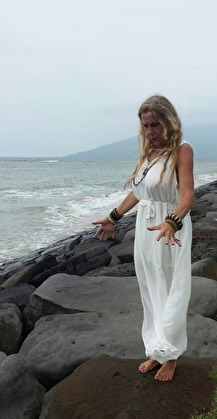 "Freja Enjoy performs Sacred Ceremonies. Here in Hawaii 2017"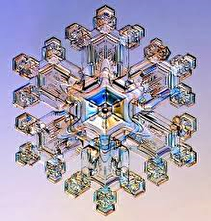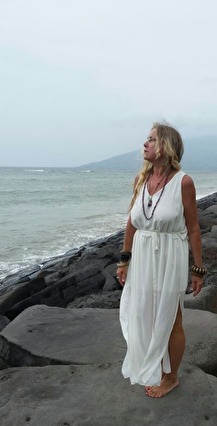 "Freja Enjoy's work has always been based from her Heart. She has an unusually strong devotion."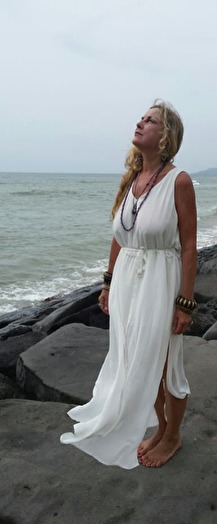 "I Love my Work and I Love all my clients."
~ Freja Enjoy
~ Freja Enjoy offer you First Class personal and / or business readings, unique conferences and work shops. First class service with unique concepts. Diamond Freja Enjoy have everything; the theoretical knowledge; knowing through her own deep experienced knowledge (MAIN IMPORTANT); her own wisdom through her as a pure channel of divine origin and unconditional love.

~ Authorized Tarotologist since 1997. Healer , Diviner and therapist with deep experience that is very rare and fundamental crucial important, if you want first-class advice and help. Ascesion guide, Quantum therapy guide, Dimension travel, Shaman Practices, Sacred Diviner Universal language Xhosa.




~ In Freja´s background, some of it: Creative leader & teamworker at Swedish TV television; Graduate education at University & Project Manager at University; Star profile on the world's largest professional network Linkedin; member of WAoFP, Worldwide Association of Female Professionals New York; she is an Internationally award-winning worker for human rights.

FROM A COSTOMER :

"- Big Thanks!! You are special and a gift to this World !!"

FROM A COSTOMER :

"What you do is fantastic ."

FROM A COSTOMER :

"What a gift you are !"


FROM A COSTOMER:

"What an amazimg gift !!! Eternally grateful !"
"I am a natural child and feel the best in nature, near the sea and the wildlife. I'm an incredibly dedicated scientist, healer and teamworker when I'm among people. I am a positive person who loves when communication works and when I see that my advice has helped people and helped them become more independent, I love being able to help people."
~ Freja Enjoy