FrejaEnjoy.Com offers: Coaching in The Ascension Process, Wellness, Consciousness Development, and by giving
Psychic Readings.
Welcome to Freja Enjoy!
PS. Very important note, go to the end of this page, thank you! DS.
Team FrejaEnjoy.Com
Do you like to know what Divine and Sacred Sexuaity is - this is in 5D+ and higher dimensions. Keep Your Eyes Open Too My Soon Coming, TRAILER On New EPISODE`s On this Subject: RAW SEXuality, This Is Sacred Sexuality, I Talk About Here, I Call It RAW SEX Because It Is NATURAL and INNOCENT!

In This TRAILER I Give You A Summary Of What The Comming, Seven EPISODE`s, Will Give You.


This is NOW the September 2019 Ascension Process


Unity Meditations & Ascension Process -
with Freja Enjoy

Welcome!

scroll down and you find new articles
In September
this is recommended
for your Energy and Ascension Process,
as they can assist you in your ongoing ascension process!

by Freja Enjoy



Hi, I'm out on the road, right now in Aussie, right now everyone is welcome to see my latest YouTube videos, on the ongoing upgrade of the various light codes, that are now being released.

We have a new opening in the Rainbow Tunnel, which opens now at the end of August 2019, this is your crucial step to take now, that will determine where you go, do not be afraid, because during these strong light code releases, you will experience both that you really become FREE, and that you get to experience how your current blockages, are processed, to enable you to InBody, this now important step, for you to take, now or latest in September.

In September, the new timeline are closed, we now have to focus on not judging, not arguing, not staying in unhealthy relationships, now, and we focus on being at peace and love and consciously looking at how we now create our new reality in 5D. During these times, you can be extremely exposed to accusations, provocations, gossip behind your back, ie pure "dirty energy", so be careful not to take this to you, not to take it personally, your 3d environment plays things like that , since everything is there, it is you who decides if you can manage to look at it with distance and peace and love.

Be sure to know all your feelings, and that it is you yourself who gives your approval, to yourself and to really feel it all, with true love for all that you are, in the now moment always, others can claim you are wrong, it is not something you should listen to at all, and if it is necessary for you then express your feelings, in a constructive way.

Do not let the collective consciousness of 3d with all its old ideas of what is ok or not, affect you, many things "they" say are ok by the collective, is really not ok, so be honest to yourself and what´s really inside of you and your truth, your higher selves, so stay in your authentic self, and see when, and how, you sometimes, "jump" between the lower self, and your higher self.

Make sure you stand firm in your honesty, your curage, even if collective groups, around you, claim they know who you are or how you should be, stand by who you know you are, within yourself, never give up on this, in the "end" of the day, this your Attitude will always give you Inner Peace, in your Soul, your Heart and your Conscience.

I offer you guidance Now, by this YouTube video´s right now, to assist you in your ongoing Ascension process Now:

Latest Videos for energy information:

Timline Shift/Timeline Shifts:
Watch Here

And these videos:
Lemurian Crystalline Heart Activation from the Rainbow Tunnel with Freja Enjoy
Watch Here

The Love Revolution ~ Rainbow Light Tunnel 2019 by Freja Enjoy
Watch Here

The following videos are very good for basic and enlightened steps to take in your ascension process as well: Recommended because they can assist you in your ongoing ascension process:

ASCENSION FEELINGS & The DIVINE FEMININE OF ALL HUMANS!
Watch Here

Crystalline Heart Activation ~ STARGATE of LOVE! with Freja Enjoy.
Watch Here

Thank you for your beautiful support of my YouTube videos, I love to know youre an subscriber, and it help me to being able to do this my work with the YouTube videos and my grid system work and more. So please and click subscribe if you like my videos, you will find the button somewhere near my YouTube video, on YouTube, check it out, and last but not least, have a great time now! Bless you!

We are One Together and we are never alone, we are the Light Tribe!


Blessings and Much Love,
Freja Enjoy / WolfEye Dances with Dolphins,
together with the Lemurian Dolphin Collective.


© www.frejaenjoy.com 2019


L O V E IS A L W A Y S THE A N S W E R !!!




www.frejaenjoy.com

EXPERIENCE THE AMAZING RAINBOW TUNNEL
with FREJA ENJOY

Freja Enjoy guide you through the Rainbow Light Tunnel, started in the end of June 2019 and will end in the middle of August 2019, and we are going through many changes here and transformations, it's really Great Changes and Transformations and in Freja's videos, ongoing, you have energy reports, ascension information and diff. tips on how to manage this amazing opportunities, so subscribe to Freja's videos, because, she is one of the blessed and wise, and you don't want to miss a thing.

WELCOME!

The Next YouTube Video from The Rainbow Light Tunnel
with FREJA ENJOY
will be published around 21-23 / 7, 2019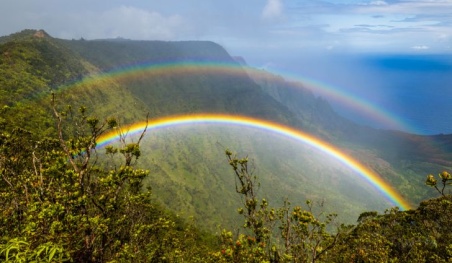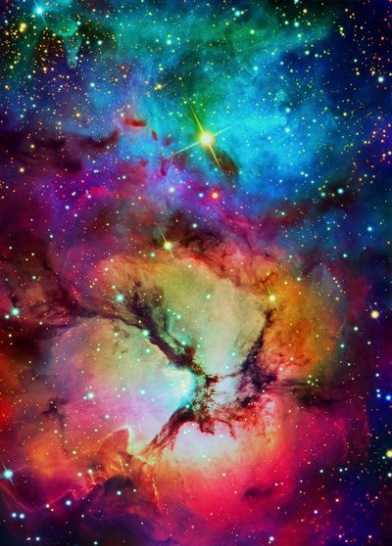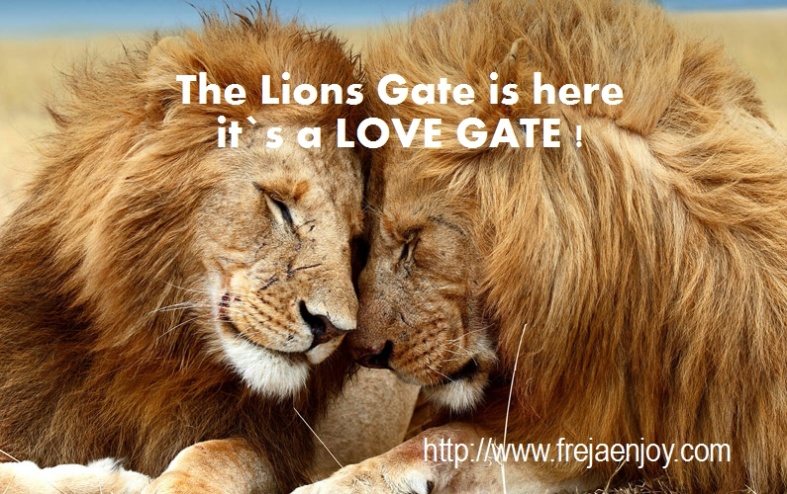 Take in all the Super Duper Energy of the Lions Gate 2019 – this is for YOU!
"… you`re gon`e get it!"
By Freja Enjoy


Feel it coming in, streaming in, activating your higher chakras, and pouring into your crown chakra to fully illuminate the true brilliance of you so you gon`e get it... Divine Light, Christ Light,… you gon`e get IT !!!
Lions Gate 888 - This gateway creates an incredible period of accelerated ascension, the energy is already here, and this year Lions Gate is supercharged, can you feel it!

Why is it called the Lions gate? Because it occurs in the astrological sign of Leo (the Lion). Leo as a Zodiac Sign is associated with the heart center and represents the individualized expression of the Divine.

The Lions Gate is when Earth aligns with the Galactic Center, (27 degrees Sagittarius) and the star Sirius, opening a cosmic portal between the physical and spiritual realms.

The Lions Gateway energy is all about more fully awakening each of our unique Divine Light and embodying Divinity within our physical form.

This accelerates ascension process and this Increased waves of light and Diamond Codes help everyone to awaken their consciousness, and this is now streaming onto the planet, through the Sun. This huge strong energy is causing life altering changes, and it will unfold in one way or another for just about everyone now.

Ultimately, these changes we're each going through in our own unique way serve to align us more fully with our authentic truth, and with the next level of love and light that we can experience in our lives.

Always remember you are a spiritual being in physical form, and any shifts and changes happening now, are serving to align you with more of your Divine Power, Eternal Truth, and with all that will bring you more Joy, Love, Ability, Capability. This involves challenges and the need to dare to let go of the old, but most importantly, you have to have the confidence in the universe and trust that everything is happening in a Divine Order.

The 8th … of August is when the energy is the strongest and the gateway fully opened, The new paradigm is here, the energy is here. This gateway is about turning a page, it's about ascending, reaching a new level of Love and Light and stepping into greater harmony.

"We are the chosen ones! Know that you choose your life! There will be no savior from outside who chooses your life! So choose where you put your energy! Review how you live! Let go of everything that does not help you! Take a look at what really helps you! You Create Your Reality! Every thought, feeling and action is important! This is your life and everything you think, feel and make affects your life! Be true to yourself and do not copy others! Find out what's your joys! Everything you love is yours and here for you now! Dance, sing, laugh and especially enjoy yourself - you're 100% all you need!" This is a quote from 2018-01-28, by Freja Enjoy, equally relevant now.

Facts about Lions Gate: Lions Star Gate, is a Star Gate of LOVE! It is open from 26 July to
12 August, with its highlight on 8/8 at 8 in the morning and 8 in the evening!!!


Have a SUPER DUPER WONDERFUL LIONS GATE 888 2019 – I LOVE YOU!!!

FREJA !!!

© frejaenjoy 2019
The Galactic Golden Star Gate
of The Gold Codes
Blended with Supreme Rainbow Light Showers
of The Free Opened Crystalline Heart
(opened 22:22 1/8, 2019 in Abisko, Sweden, as I sat watching this open right in front of my eyes, with the spectacular mountain scenery framing the coupling with the New Earth Grid)
The New Earth Grid System
and all this is part of
The Amazing Rainbow Light Tunnel,
we are in now!

by
Freja Enjoy
/WolfEye Dances with Dolphins
/Diamond Light Ray


Greating Loved Ones! As a channel for The Pleiadians and Sirius Love Beings, I am very Happy we can now announce, we have the New Earth here now and as you are reading this article now, you are in New Earth now. It is a planet vastly different than the one you are used to. You are currently adapting to ours New Earth and your mind has not yet adjusted to the new residence you are in. It is of a Supreme frequency of Light with an Crystalline grid system fully activated in Crystalline Diamond Light, Crysalline Rainbow Light, Crystalline Golden Light, and all this means that humanity is now raising its consciousness in a positively drastic and highly real way, and this means a rapid and complete change in human Conscousness.

You are beyond, you are a Soul of Infinite Light and Love Energy this is your Self. Feel the new frequency and understand the molecular structure has completely altered and everything on New Earth is registering a New Harmonic. It is Singing a New Song and that song is being raised in crescendo every moment from Now On Until All Is Singing To The Total Vibration Of The 5D New Earth.


The Priestesses & Priests of Mu and Ur from Tara, inner Earth Eieyani, Elohei-Elohim from Gaia, the Ra Confederacy, Azurite and other Emerald Covenant Races, along with the Maharaji from Sirius B have been working on this Cosmic Plan of Ascension for hundreds of thousands of years. *)

The imbalance on our Earth has been great, and now this is being rectified, this is happening in a variety of ways, and this is divine, after thousands of years of this imbalance and distortion that is perpetuated through the DNA and its records, the incoming Diamond Light Codes are becoming so powerful that they are simply washing away the distortions and manipulations to the original DNA and allowing the Divine Human Template to emerge again. The Galactics knew that in time this would happen, and they designed the process of Ascension to bring the "Earth Keepers" back to an awareness of who they were and the inherent power and empowerment within them to be conscious again and be able to continue its natural course in a flow of loving development forward in evolution. This evolution is a Love Revolution and it is of the Inner Evolution.



The Pleidades through ~ Freja Enjoy, Clairvoiant & Clairsentient with @PleiadianAngelicLightwork **)

**)As a channel for The Pleiadians and Sirius Love Beings, I was Contacted by Dolphins in several ways, and Dolphins are Super Smart, We all need to be 100% aware now that the Dolphins are "Higher Developed" Souls from other Cosmic Planets, and other Solar Systems!
I'm one with the Galactic Dolphin Collective, which has a base at the Temple of Lemuria, Atlantis, and New Earth, which is not to be confused with a physical location, as this is a Quantum, ie. many dimentions/Multidimentional Space!
I have had Conscious Communication, both telepathic and through/via, sound and light, with The Galactic Dolphin Collective, since 1999. This Collective is here on Earth to Help All Of Us to Accompany The Cosmic Wave Of Love, Positive Development and Natural Evolution!
So Don`t Give Up On Yourselves - Stay Positive and stay Happy ~ STAY HAPPY!


Much Love to you All Beautiful Hearts,
Freja Enjoy
2019-08-02
Abisko, Lappland, SWEDEN


© frejaenjoy 2019

Picture no.1 under this article: The Noosphere Surrounding Earth
9/9/2018

About the picture on The Noosphere under this article:
The Noosphere is considered to be a 'mind-sphere,' or Earth's mental sheathe surrounding the Earth, just as the atmosphere does. The concept comes from the word Nous, the Greek word for mind, combined with the word sphere. As a word, it was was coined jointly by Édouard Le Roy (a French philosopher and student of Henri Bergson), Jesuit paleontologist Pierre Teilhard de Chardin, and Russian geochemist, Vladimir Vernadsky, in Paris, 1926, though the concept itself was first introduced by Pierre Teilhard de Chardin in 1922 in his Cosmogenesis. At the root of the primary definition of Noosphere is a dual perception: that life on Earth is a unity constituting a whole system known as the biosphere; and that the mind or consciousness of life - the Earth's thinking layer - constitutes a unity that is discontinuous but coextensive with the entire system of life on Earth, inclusive of its inorganic support systems.***)




*) Asur´Ana
**) Freja Enjoy
***) Paul V Young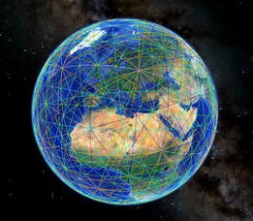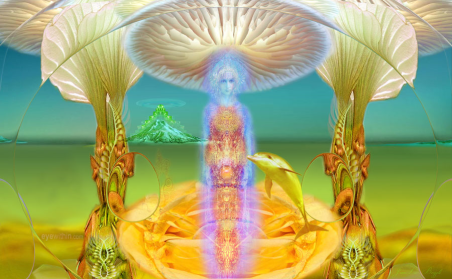 This is the list of advice on what you can do, think about and focus on, I talked about in the YouTube video today, 18/7, 2019:


ASCENSION and NEW BEGINNINGS, here you will have now a small list of advice that you may have prepared each time it starts to approach, this wonderful, magical and divine upgrades of new timelines, new light codes and more:

1. Create a list of the most important things in your life to focus on when you know these bright light codes come in.
2. Allow yourself to let go of this list as much as you can and just be.
3. You know you have written down this list and that you can deal with these things when it becomes absolutely necessary.
4. Drink plenty of water and pee a lot.
5. Eat useful foods, but also indulge in something extra good and tasty, sometimes.
6. Sleep as much as you can, but don't worry if you can't sleep either.
7. Can't you sleep so meditate, but you can also work with seemingly "nonsense", if this is not harmful, or read, listen to music etc.
8. Shower, sauna and bath are great pursuits.
9. Sit and be kind to yourself and worry as little as possible about all things that must be done in your life. Just do these when it is absolutely necessary, and again, having your list of the most important to focus on is a great help here.
10. Go out in nature as much as you can.


Blessings and good luck with yourself and your work!



Freja Enjoy with much Love!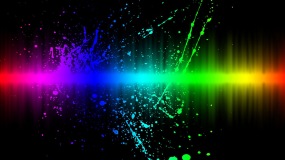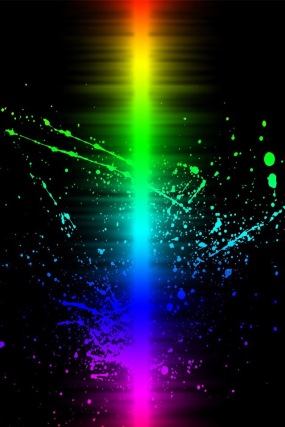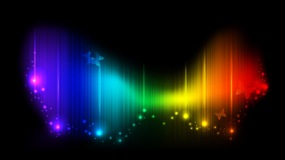 This is the article, in whole, I was talking about in the YouTube video today, 18/7, 2019:

ASCENSION and NEW BEGINNINGS:

Here you will have now a small list of advice that you may have prepared each time it starts to approach. . .this wonderful, magical and divine upgrades of new timelines, new light codes and more:
As a result of THE HUGE INCOMING RAINBOW LIGHT CODES and THE TUNNEL and If you want to know more, go to this link: https://www.youtube.com/ch…/UCN_B_SlFeWGPgoTfFDe3t2w/videos… - welcome! <3 ), the intensity is rising and the most powerful ONES are in an intense telephatic communication with one another, at these Times. Thouse working in Divine Service and more are involved in different ways, because of the immense prowess of the Individuals, all this when combined as One Energy, get the effects on REALITY that is really HUGE!
What is occurring is, that some are in this as grid workers, ascension guides and other leaders are preparing for others to come after, and as I said earlier today in a short post, the most essential of thies grid workers have to be aware of things like this fact about chaos, that the effect wave of chaos is also felt by others who are in the ascension process. To create new timelines at the same time as this huge energies are coming in to Earth with all the Light Code and more, can be overwhelming, so it's important for all to know some essential rules:
1. Create a list of the most important things in your life to focus on when you know these bright light codes come in.
2. Allow yourself to let go of this list as much as you can and just be.
3. You know you have written down this list and that you can deal with these things when it becomes absolutely necessary.
4. Drink plenty of water and pee a lot.
5. Eat useful foods, but also indulge in something extra good and tasty, sometimes.
6. Sleep as much as you can, but don't worry if you can't sleep either.
7. Can't you sleep so meditate, but you can also work with seemingly "nonsense", if this is not harmful, or read, listen to music etc.
8. Shower, sauna and bath are great pursuits.
9. Sit and be kind to yourself and worry as little as possible about all things that must be done in your life. Just do these when it is absolutely necessary, and again, having your list of the most important to focus on is a great help here.
10. Go out in nature as much as you can.
In my private Facebook page, there are few "life signs" from my "facebook friends"! This has a very interesting fact, as background. I educate future leaders. There are very few of my Facebook friends who know about this fact. My book I released in 2018, was a book for these future leaders in New Earth 5D +, I have not hidden anything for you, but I have many who never read what I write, more complicated than it is not. Now I will tell this, because of this fact people often come and go in my Facebook side/sides/groups, sometimes they come back when they have developed a piece again and get new codes from me, these codes I give are not openly obvious to others, but these are given out by me through some special ways that are even impossible for the recipient to figure out when, I train future leaders, on New Earth, and some of them come to me, here. All are not future leaders who appear in my Facebook page and of course there are many prospective leaders in New Earth, who do not come to me, here, but meet me in other way´s, too. But as mentioned, many are future leaders of those who communicate with me clearly and with some type of focus, here in my facebook page, in some ways. This is also the reason why people come and go, to and from and come and go, and this is completely in order and ok.
The diff light codes can be explained in many ways and here is one way: The Diamond Light Codes can be 'symbols' representing Geometric structures of light. They have the ability to awaken dormant aspects within your DNA, helping to align you with the frequencies of energy streaming, light codes can be sent many ways, some send them in their texts, words, thier beingness, there is also some who have rules for how to give out their light codes, this is just some way´s. And I have already revealed a lot, I am very generous of myself, but I have absolutely not revealed all the different ways that I give out all the different light codes I have access to, myself, this is the strict rules on which is Divine rules and which is determined by The Internal Galactic Federation, so don't take it personally now, it's for everyone's best, so nothing gets abused or it doesn't come into the wrong hands.


Much Love and Blessings,
Freja Enjoy
2019-07-15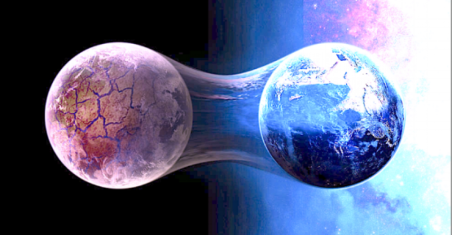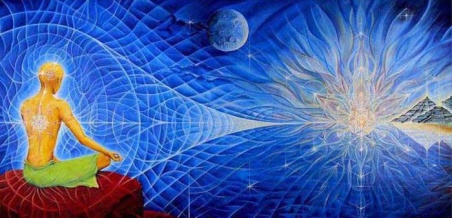 New article by Freja Enjoy SUNday 2019-07-21:


The Love Revolution :
Rainbow Light Tunnel 2019


by Freja Enjoy





To accept all your feelings, your thoughts, accept the thought systems you live with and look at this "with a perspective that you are the observer of yourself" and with a large embracing heart, this is Love Revolution / Rainbow Light Tunnel / Transforming to Victory / Love Unity /

It is uncomfortable to feel physically, all these emotions, thoughts and believes, which come up now in July 2019, we are shifting, it takes time, we have help from the light codes to activate us, this is powerful, so it feels in our bodies, tornadoes within us happen, within everyone now on and off, this is all possible that comes up for us, there are lots of all thingzx of stuff that come up to the surface now, in all of us, more and less, you not only get cracked open, there are deep things to come up, so the energy can go on, there is nothing wrong with us because of this, nothing is wrong, we cannot bypass this either, we all have our own responsibility to go through what comes to us. Let this go through your heart, so thank you for what comes even if it feels difficult, so look at what comes up, be in your heart and love it, because then you accept this. And this is Love Revolution / Rainbow Light Tunnel / Transforming to Victory / Love Unity /

So if something comes up that you are ashamed of, then you stop this your process, this ascension process, so allow yourself to be who you are with all this means, and it means that you get to feel all your different feelings, perceptions of thoughts etc. and when you are there allow yourself to be there , try not to skip what you are experiencing, do not skip what your true experiences are, you learn to be in the higher states by coping with your own true feelings and thoughts, and all the ideas you might have had how you thought it was to go through the ascension process, so being brave is to stay in this tornado that comes up within you and whatever comes up that feels "wrong", you may feel alone, being an outsider, being unsuccessful, being dull, being not seen, feeling like no one cares, you may feel anger , rage, aggretion, all different difficult and dense feelings, and this is important, This is Love Revolution / Rainbow Light Tunnel / Transforming to Victory / Love Unity /

So there are days we feel we can't bear more, but we do, we can, we can breathe and relax, I also go through this in a conscious way, I look at this happen to me, so I must also feel all this, uncertainty, fear, etc. It is unpleasant to experience this, and if you think you can bypass this, and refuse to experience all this and pretend you are not experiencing this, you only hurt yourself, allow yourself to feel this, be grateful and say to yourself "- GOOD let this come up now!", the unpleasant you feel, this "garbage", the faster you can accept what you feel, your thoughts coming up and what you see, you will rise up in ascension process, the pain and everything, how much do you manage, you can do this, you would not stand where you stand today and experience this you experience if you were not ready to go through this and also this will help you to get up, to rise, to ascend, allow this to happen, and you will ascend faster, you can rise faster, you can do this, if you like to, you can accept all you are, with your heart and with your soul.

Honoring everything that comes up, from a heart's perspective, do you understand what I say, you should feel this now, you can do this, if you deny yourself your own feeling, than you will not at all develop, so whatever comes up within you LOVE IT. Some things that come up will make you believe this is wrong, but it is not wrong to feel everything that comes up within you, just be honest with yourself and the way you feel, I experience this daily going through this, this is unpleasant, this is the HUMAN PATH and this is what this is all about, it is about to accept all this. Love yourself for all this, do not deny yourself, because you do not shift from to deny yourself to feel what you feel, this, this is what the ascension is all about, this to experience, you understand now, that is how you ascend, no other way is possible. This is Love Revolution / Rainbow Light Tunnel / Transforming to Victory / Love Unity /

You rise when you accept everything you are, everything you feel, accept all the discomfort and all the unpleasant thoughts, feelings from different thought systems will come up, but/and this is the PROCESS - so that's how you rise, in acseneison. Some programs in ascension claim you should only feel "fine feelings, higher frequent feelings" you should go away from this difficult one feelings you will feel, and the difficulty in what you experience, this is powerful to accept everything you actually experience with emotions, everything you feel, without excluding any heavy emotions, and to truly ascend, this is the path.

This is the Portal, we have gone through this portal now - our physical body undergoes this intense energy who come to us through these light codes - so everything, our conscious and unconscious is in us, so we can clear this out - and it can be anywhere in these pockets of stored "things", within you - so when these strong light, that the codes enter you so they unlocks everything that has been locked in you - and you experience the discomfort, this is why it must be accepted and loved from your heart, so you physically walk through this portal now - its high frequancy will be during these weeks to be strong and let this crack you up, one by one, and you will feel this change you and you feel this shift. You can go from a frequency 3.9 maybe and next time you stand in 4,o frequency, by accepting that you feel exactly what you feel, this is to go through the portal. This is to jump, jump is what you can do the exact second you have accepted all your feelings how ugly they even are! And you can´t escape this, you have to go though, through, so love this journey, and love your self, love yourself AND IT IS WHY YOU CAN LOVE YOURSELF THOUGHT THIS BECAUSE YOU ARE LOVE - DO YOU SEE? - so this is very NATURAL - you can´t just sit and feel only one kind og feelings. And this is Love Revolution / Rainbow Light Tunnel / Transforming to Victory / Love Unity /

And this is what is going to happen once and once again, this is what it is to shift DNA the dormant DNA your DNA is shifting when you are natural and accept all that is coming up, that is what it is to shifting, and that is what it is beind the evolving more crystalline physical body.

And some teachers don´t tell you about what they feel, experience, becuse they don´t want others to know they are also experience this, but thats what THEY NEED TO ACCEPT that as a techer you also have to feel and experience all, so we do all this TOGETHER - and all the other feelings is in you, the joy, the happiness, it is all LOVE, you learn to shift your way of looking at yourself now.

It is because you accept the LOVE and see all this on a distance now and to at the same time experience it, you can see it and be conscious about that, you are not this you experience now, but you are experience it, can you hear me? And it´s The Love Revolution / The Rainbow Light Tunnel / Transforming to Victory / Love Unity /

Love it all, so love the whole experience, and remember now that this experiences will make you feel the joy even moore after this - do you see what I say? In this paradigme we are shifting, and you learn now that rage, anger all lower vibe feelings is not bad, it not either good, it just is what it is, and when you accept all your feelings when they come up to the surface, then you are brave, you have to be courageus to feel it, so don´t say to yourself that you shouldent feel what you feel, you are going to this higher state of consciousness now, and you have to do this together with your physical body, and your physical body feel everything, can you hear me now, and this will take some time, I say time because as humans we still look at life from this perspective we call time, as an anthropolgist I tell you that there is many different ways to se time too, but when we say time, we refear to linear time and this process will take time, linear time, it will take som time, and it is ok.This is The Love Revolution / The Rainbow Light Tunnel / Transforming to Victory / Love Unity /

And when you are shifting you jump, but you can´t force to JUMP to a nother frequency, you jump through feeling all your upcoming feelings, like feeling if you are feeling worry, pain, psychological pain, all feelings of that you lack different things in your life, all this is ok to feel, but do not stay in these feelings, just observe them and "move on", this is a sensitive balance once again, so it is not about feeling sorry for yourself, but it is about recognizing what we know right away when this comes up to the surface and it is about to be here and now, this is like a small child who asks to get attention and be come loved, all you have to do is love these your feelings that come up, this is all they want you to do for them, this is to accept your feelings and then let this go, you can do this, you are brave and you will rise, then.

So I have my days filled with cleaning out "my" energies, that often are not my personal energies as I mostly clear for all around me, one of my greatest works, and this is to be moving forward, but you will not move forward and upward unless you are with everything you are, including to be aware of all your feelings in your physical body and accept them and ldearn how to deal with them, you have to clean everything that wants to come and go through you, it's not bad to do clearings,

So I have my days filled with cleaning out energies, that mostly are not my personal energies, as I mostly clear for all around me, one of my greatest works. And you will learn to do this for yourself now, so it will be as easy as doing other chores every day, though you are more brave now, this is your contribution to this shift. This is to be moving forward, but you will not move forward and upward unless you are with everything you are, including to be aware of all your feelings in your physical body and accept them and learn how to deal with them, you have to clean everything that wants to come up through your body, all feelings are in your physical body now, they are also your guiding system, and go through you, it's not bad for you to do clearings, it`s fundamental that you do your own clearings, and when you understand what I say in this article you will know how to do this now. Ascension is to clear your energy very shortly pointed out, and remember, this is not a punishment that you experience all this, you have not done anything wrong, but it is if you are good at taking in all this, then you get this , and you will also rise more, but this you can not prove to others, so try not to make it look like you have got up high, because then it will be the opposite, we will not get more than we can handle So this is good for you, you can get up faster when you go through everything you experience, this is to enjoy and to enjoy on another level. There is no point in calling yourself an ascended master in itself, this is a thought remnant from the 3d matrix and the old paradigm, trying to make itself important by having high titles. However, sometimes these different titles can have an important function, and it is then meaningful to use them. This is the Love Revolution / Rainbow Light Tunnel / Transforming to Victory / Love Unity /

Do you understand, you can also enjoy difficult emotions when you are aware of what this means, you can do what I said in the list I gave in the latest YouTube video here before, which is linked to this article here, *) and you can take a walk, shower, listen to music, and see what you feel, recognize everything, and allow it to come back again and again, that may be the case when it comes to some old life patterns you've lived through and this is just okay , but you should not take it away, you must agree that it will come back and ask you for your attention, so do as I have described in this article before.

You may cry of this, you may, sweat of this, and then after experiencing this a few hours you may experience being free from it and soaring, and again you see that these heavy energies come to you again, you should not tell yourself that you do not want to feel this, do not tell yourself that this is wrong, be grateful and love what comes up instead, and look at everything you know and experience with gratitude, this is nothing you should escape from at all, on the contrary you have to move through all this, you move forward and you move upward through all this that takes place through your physical body, so do not stay and feel sorry for yourself when experiencing difficult emotions, do not cling to the difficult feelings, live as "ordinary" and do things as usual, but look at all this at the same time in a new way, with an awareness that this is not you, this is something you are going through only now, you do, continue to live but Look at all that is painful and realize that it is okay that it has been so for you and realize that it was exactly what you wanted to experience and get the knowledge of, by experiencing it yourself, it then becomes a wisdom, can you see this I say? You are walking around the portal and this is your next now moment, looking at yourself and talk to your self, many of us are courageous, so we go though this consciously, not all, but many of us are going though this - and it We are doing this who are creating this shift now! IT´S NOTHING WRONG WITH THIS ITS 100% OK and in our perspective this is all Beautiful, WE ARE THIS SHIFT! This is The Love Revolution / The Rainbow Light Tunnel / Transforming to Victory / Love Unity /

You will and you are clearing out this density now - and I say bless you!

To CLICK through and to the next frequency is to JUMP, you can do it, because you are a strong one, It´s the human form who are ascensding and mother earth have already ascended, now we the strong once are doing this to. Don´t try to be someone you are not, dont try to feel something you don´t feel, so take me for example, I feel its not ok that I dont get more likes on facebook and that Facebook are abusing me, with acusing me I have abusive posts when I only give out help to people, and they try to block me and my work, it make no sence, dont try to understand everything, its not nessecary to understand all, but I do take decisions based on what happens to me, i decide not to be on facebook more than absolutely necessary, because Facebook has employees who are directly depriving and who abuse others in their work, and they missuse their powers they only because they are employees at facebook, I see all this totaly clearly that they are in the 3D matrix and have problems with themselves, those who act abusively against me. So I have come to see and to say that once again, I can transform their abusive behavior to be something reversed for me in my life, I have transformed this into developing my work and me now instead. And I can openly tell you this without me feeling sorry for myself or those who act abusively on Facebook. I take responsibility for myself and my life, and because I can transform their bad behavior in this way, so it will be an advantage for me and in my life ... I increase both my own power and my help to others, by showing others how to do, when this happens in one's life, because I have posted one of my YouTube videos in my facebook account and told people about facebooks abuse against me, and I did say that I discard all comments about feeling sorry for me or at all in this situation and that if people want to act then I have asked them to help my work by posting my video instead because Facebook stopped me publishing this video that only helps others people. This is Love Revolution / This is The Rainbow Light Tunnel / Transforming to Victory / Love Unity /

And this is what I have done for many years, I have shown people on facebook how I do in my life, not talked about it, but people do not understand most of the time, even if they want to appear to be wise and that they understand, but I have been stubborn and obviously this is how I am 100% so I will not stop or give up, regardless of whether people generally understand or not, I know that I do a good job. its nessesary to feel, dear beloveds, accept, and an aspect of you know all this and we are doing this shift tohether now, so we are in this unity consciouness, this is Heart centered consciousmness not only to feel love all the time, but to understand that love have many different levels to be expressed, see that you are really loving and in love at the same time as you feel the lower density feelings at the same time, you can´t love others if you judge others feelings or your own feelings, so start with yourself and look at yourself first of all, and do it now, and enjoy yourself whatever, because that is when you truly can enjoy your life that you are creating for yourself. this is The Love Revolution / This is The Rainbow Light Tunnel / Transforming to Victory / Love Unity /

So, thank you for walking your path, we are now in the middle of The RAINBOW LIGHT TUNNEL and this is The Love Revolution / This is The Rainbow Light Tunnel / Transforming to Victory / Love Unity /


( this is for my YouTube video: and if you liked this please give me a like and or a comment under this video, and if you like my videos subscribe to my videos and listen to my updates I come out with new updates once a week, sometimes two a week, exceptionally it may take two weeks or longer because I travel a lot and get very practical with other work and that then it comes first, but I also usually create my lessons even when I am traveling, and even at airports, sometimes. So if you like my videos subscribe, you will get them automatically without having to search for it.

Titel på min video:
The Love Revolution : Rainbow Light Tunnel 2019 - Freja Enjoy

We are transforming viktory out from caos NOW! This is The Love Revolution / This is The Rainbow Light Tunnel / Transforming to Victory / Love Unity / and it is also shown in the astrolgic signs now around the lunar eclipse, in many diff ways, I will not go in to this, because I´m not into the astrolgical specialisations, I am more of the numerlogical works, and the tarot works and oracle works, and most of all, I am and have the CLAIR SENSES, you know the diff types of psychic sensitivity corresponding to the senses: seeing, hearing, feeling, smelling, tasting, touching. Clair Senses in psychic terms are translated: clairvoyance, clairaudience, clairsentience, clairscent, clairtangency, and clairgustance, and as I also am an empath who feel everythinh around me, and can read people and energies, I sense in CLAIR SENSES all the time, so I have a realy tuff time being amongst people in all places in towns, marketplaces and so on, and also to be in social media, belielve me or not, but I try to learn all the time how to manage this for myself, , but also I realy are working for to find my 100% righty spot my BASE on earth now, I am coming closer now, and the galactics have told me I have to have patience, because I am doing a great cleraing workj for many by my senses and my physical body, and by beeing a Diviner and Ngoma/Sha-ma-ma. I am the creator of the New Earth Archetype Sha-ma-ma, and I have to explain that topic in a separate article and video later. So what we do now is giving birth too a new paradigm, of Love and Unity, and of cource we who are going to be born again into new stargates we must also experience all that comes with going through a birth, it includes experiencing pain and chaos in this process, and when we know this and that we are not alone in this, so we can more easily accept and relax in it. Because this is The Love Revolution / This is The Rainbow Light Tunnel / Transforming to Victory / Love Unity /

With much Love and blessings,
Freja Enjoy / WolfEye Dances with Dolphins
2019-07-21

Copyright: FrejaEnjoy © 2019
https://wwwfrejaenjoy.com





Sign in Now

POSITIVITY FOR DIVINE REBELS - New Earth Path.
GO GET YOUR FREE ONLINE TRAINING NOW - limited access!

This is basically an online training, which consists of 7 well-explained volumes, which will be taught by one of the most enlighteened souls on Earth right Now, Freja Enjoy. And in which you will be able to get certified, as well as will look at your Life in a totally New and different way.

This training lasts 7 weeks and start 14/3, 2019, and end 29/4, 2019.

This Free online traing do GUARANTEE you best result ... a visible, major visible result. (...and if you are not satisfied, you can come back, after this 7 weeks, and tell why, and get what ever it takes to get you satisfied.)

Reserve your spot now!
You'll discover:
* How to get in contact with your Divine Source Truth for all questions you have in your Life.
* How to unfold your Divine Blueprint, so you can keep your positivity always actively.
* How to find your daily dose of needed positive energy, to have the new level of frequency, to New Earth.
* And much, much more!

And if you've been trying to do the "right thing" with your life . . . but you're not attracting the life you want . . .

. . . then I recommend you check this out right now . . .

Much LOVE and Blessings,
FREJA ENJOY

ps. I'm going to give you an opportuity to invest in my awesome "New Earth Power Dance Formula" training course, on this training.

Go sign in NOW, click the button below: New Earth Newsletter Access here NOW!

. . . and at the question:
New Earth News letters *
you simply answer and say:
"I want the FREE 7 week online training."

And you have signed in, and are ready to GO!!

WELCOME DIVINE REBEL!!

MUCH Love & Blessings,
FREJA ENJOY
Coach for New Earth Divine Rebels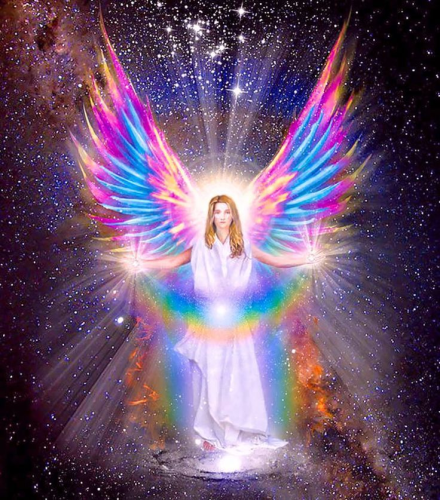 Articles about eating meat,
when you want to be healthy and go through the ascension process.

Look further below, scroll down: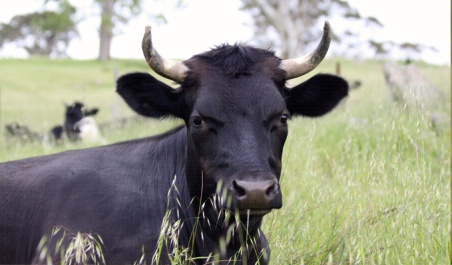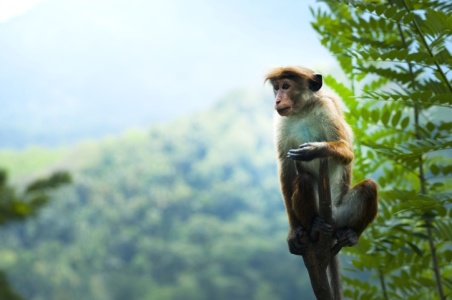 Question: "- Please explain how you can create karma for yourself by consuming the flesh of animals. I am not sure if this can be true?"


Answer:
Magenta can you please explain how you can create karma for yourself by consuming the flesh of animals. I am not sure if this can be true?
Response;- Karma in the sense that the living animal has a strong desire to live. When you consume that animal you take on the 'karma' (huge subject and not one to tackle on a facebook post) of the loss of life of that animal. The karma you take on is directly proportionate to the level of the will and desire to live of that animal. The absorption of energy comes from the pain and suffering of the animal that is held as an adrenaline type of chemical in their flesh which you then eat. This affects the subtle levels of your energetic self and the physical body. Definitely do not place guilt on oneself regarding this however. Some individuals need to be part of this 'circle of life' (so would aim to consume animals that have been reared as naturally as possible) others have moved beyond the need to consume the flesh of other beings. Their 'karma' that they move through in this reality will naturally be lighter. Consuming plants which do not have the will and desire levels to live as the animals do therefore hold a much higher vibration and far less karma. Karma is not a punishment. It is a natural force (a process) of living within the physical dimension. As you raise your personal light quotient within ascension you move through and accumulate far less karma for everything you do/think matches the higher vibration you hold. You are then said to be 'karma free' (although there is truly no such thing when living in the third dimension - what you actually do is move through karma much quicker therefore it does not remain with you and hold you down or hold you back) the karma free state is not possible to achieve when consuming animal products of any kind. You can still ascend but you would be 'moving with the tide of the collective ascension' rather than leading it. Piggybacking if you will. Which is fine, it is a choice and there is no judgement. No projection here simply the presentation of higher dimensional truth. This can be argued and resisted until the cows come home (pun intended) but I cannot say this strongly enough. You cannot ascend within full realisation and full DNA strand reconstruction and live in this reality as a fully enlightened ascended master if you are consuming animal flesh and animal byproducts. There are degrees of and levels to Ascension. Whilst we are currently experiencing a collective ascension process that will also be unique and individual taking into account the needs of the physical body and the spiritual/etheric bodies and the DNA strand configuration you hold in potential as well as your overall frequency. So whilst living as a fully enlightened ascended master on Earth is the most 'pure' or idealised goal for the Starseed if you will, one must take detours along the way depending on the individual needs of the physical body (and mind) which might include consuming animal products and holding heavier karma for a time. As said, no judgement from the higher dimensions on this. Your question was about karma specifically however which is why that led me to explaining the lightest 'karma free' nutritional plan which would be fully plant based


source: Petra McGuire
2019-07-20 at 16:22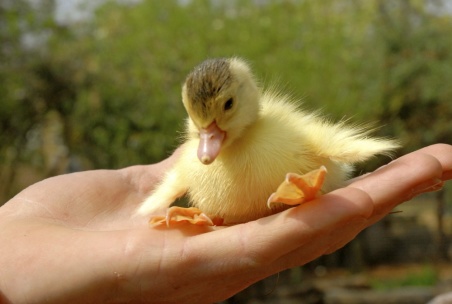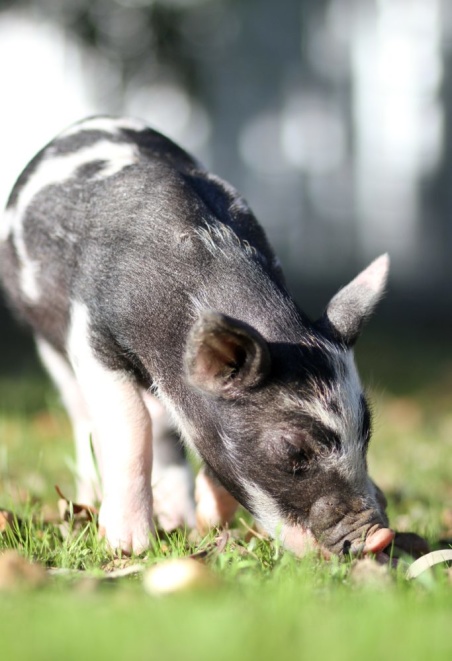 Question: do you think the eating of red meat, poultry or fish is detrimental to raising one's vibration?

Answer:
Magenta, do you think the eating of red meat, poultry or fish is detrimental to raising one's vibration? Many people say that anything that holds the energy of death keeps you from ascension.
Response - Red meat and poultry connect you to the land of the Earth (so the third dimension) they are not grounding (like root vegetables) they act more like a heavy weight that prevents you accessing higher dimensions. If the meat and poultry is from battery farmed animals then the frequencies of pain and suffering enter your fields and are definitely detrimental to the raising of vibration. Organically and sustainably raised animals will hold a higher vibration as they hold much less suffering yet they still anchor you to the third dimension. Fish and all seafood connect you to the sea which is fourth dimensional. They will have a much higher vibration but still pull you into a 4D field. Some people need animal products in their diet however, it really depends where you are in your growth and evolution and where you are within health and wellness. Intuitive eating is most recommended. If ascension, enlightenment and higher connection (and freeing oneself from 3D/4D reality into higher DNA activation & reconstruction) then a plant based diet is the only way to go. There is no judgement or shame however when it comes to what you choose to consume. All food is to be consumed with joy & gratitude and if you are eating animal products then you would bless that animal and give thanks for it's offering of itself to you. This can only balance the karmic energies with sustainably raised animals. No amount of 'blessing' or 'transmuting' will balance karmic energetics from cruelly treated, battery farmed animals that live lives of suffering. All starseeds, once activated beyond the 3D linear expression will naturally move away from these factory farmed animal products because they intuitively know it is not within harmony with the Earth and that it does not hold the correct vibration for the ascending Starseed.


source: Petra McGuire
16 July at 10:47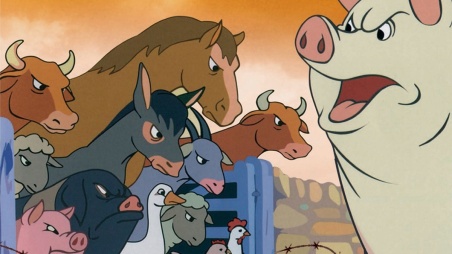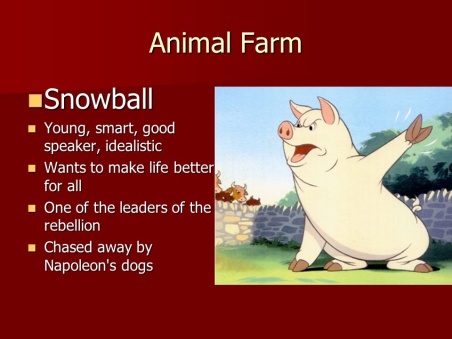 And here some more from: Petra McGuire, alias Magenta Pixie (and this is from her facebook account 2019-07-20):


"I have received an overwhelming amount of questions on the subject of karma accumulated in the eating of animal flesh and animal products as opposed to eating plants. Including the difference in the desire and will to live from animals and the will to live that the plants hold.
Thankyou for your many excellent questions and comments. I cannot possibly respond to all these questions via social media as it would take me several days or even weeks to do this. In fact to do this important subject the justice it deserves would take a lifetime!
I will, however, respond to as many of your questions as I can and will present these to the Nine to be responded to either in written form or in a video/podcast.
I have received some excellent questions (thankyou) but I must admit to being somewhat surprised that this whole subject is not more understood within the starseed/lightworker/ascending community. Those that are 'woke' if you will. However, I endevour (with the assistance of the Nine) to respond to these questions.
One of the main confusions appears to be with the subject of karma itself. The Nine have addressed this before, in videos. I will ask them to speak in more detail on this.
Until then, knowing what karma is NOT, might assist;
Karma is not a judgement.
Karma is not a "payback system."
Karma is not "cosmic revenge."
Karma is not a punishment.
To give you some idea of what karma is before presenting this matter to the Nine, I would say to you that karma is more like a 'gravitational forcefield' within your aura/matrix that binds you to the third dimension. I say 'binds' rather than 'grounds' as this is NOT a grounding force.
This binding, if not integrated/released or if accumulated further can (and will) affect your spiritual enlightenment most specifically regarding higher communications and higher density work such as channelling, meditation and astral travel/out of body experience (not to mention your healing ability, DNA reconstruction, light quotient & health and balance at the soul and the physical level.)
As said I will endevour to present as many of your questions as I can to the Nine and present the responses via written text or video media.
If you do have further questions that you would like presented to the Nine (specific to this subject matter) then emailing me at the email address on my website would be better as I will definitely receive them. Due to the amount of questions coming in on the social media posts and via messenger I cannot guarantee I will be able to read them all as they get missed. So if you want to guarantee your question gets to me then please email me.
Blessings, love & light - Magenta Pixie
www.magentapixie.com"

Blessings,
Freja Enjoy
2019-07-21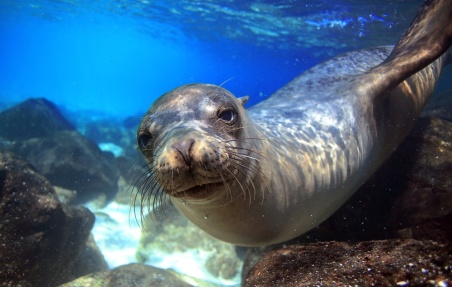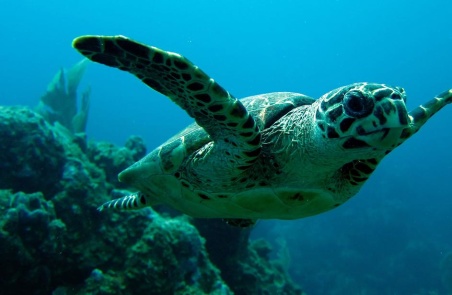 VERY IMPORTANT NOTE!

We are currently restructuring our website and we apologize that this may cause the site to be without some information right now, but everything will be so good again soon!

Team Freja Enjoy/www.FrejaEnjoy.Com