FREJA ENJOY
ART EXHIBITION
GOA, INDIA
2019
Stunden du aldrig kommer att glömma!

Kom och lyssna på Freja Enjoy´s fängslande berättelser från fjärran exotiska länder och alla hennes magiska, konst, transformations och kärlek´s upplevelser!
Vi startar imorgon Söndag kl:16:00-17:00

Välkomna!

Lokal: Galleri Engleson, Erik Dahlbergsgatan 28, Göteborg, SVERIGE
Indien Älskar FREJA ENJOY och i GOA´s huvudstad Panaji, där the government finns blev Freja tilldelad helgon förklaring pga av sitt gudomliga arbete och sin stora hängivelse till att 100% gå in den Indiska kulturen och förstå den från insidan och inte dömma någon eller något. Här i följande bildspel, visas några av Freja`s akvarell målningar och vackra besökare på hennes konstutställning.

FREJA ENJOY´s GLAS KONST
i denna video, här under, ser vi en av Freja`s hela fem Indiska Glas Konst Kollektioner!

Varsågoda och njut!

PS. Vi ber om ursäkt för att hemsidor, inte kan återge YouTube video`s, med densamma skärpa som när du ser den via YouTube. DS.

Freja Enjoy har en egen YouTube kanal, där hon delar med sig fritt och kärleksfullt av sitt Gudomliga arbete på sina resor med sin konst, sina heliga ceremonier, sina föredrag och sina magiska möten. Under varje YouTube video kan du klicka på "Prenumerera", du prenumerarer helt GRATIS och utan några förpliktelser, och du kan enkelt avsluta din prenumeration precis när du vill. När du prenumererar kommer du att få enkla små meddelande när Freja Enjoy´s senaste nya Video`s kommit ut, och kan då själv välja om du vill se den direkt eller när du vill se den, men/och du vet att den kommit ut. Freja Enjoy`s video`s behöver din Support för Freja har inte någon aktiv kommersiell verksamhet igång, Freja arbetar helt med sin privata ekonomi i allt sitt arbete, med konst, healing och samhälle, i alla de olika former som Freja`s arbete yttrar sig. Freja Enjoy är unik i sin gudomliga gärning som en Diviner för både individerna i samhället och samhället i helhet, och henners globala engagemang, aktiva arbete, pågående.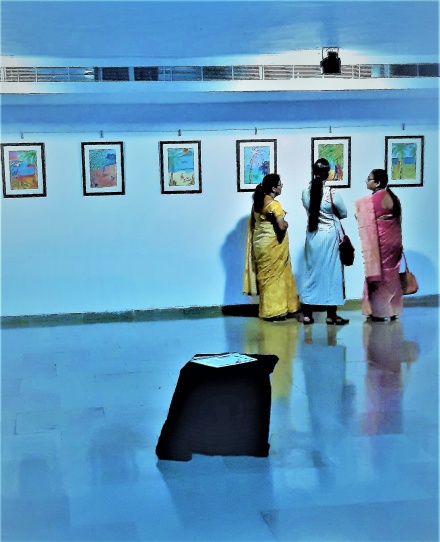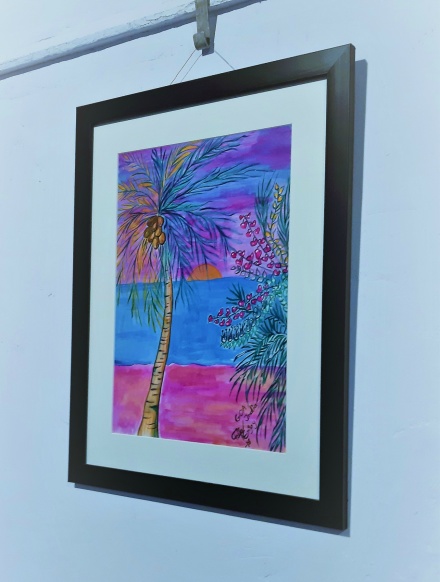 FREJA ENJOY, CREATES HER ART 100% COMMITED AND ENGAGED IN THE TIME AND SPACE SHE IS IN, THE GEOGRAPHICAL, GEOLOGICAL, SOCIOLOGICAL, NATURAL, EXPERIENCAL, SPIRITUAL, DEEP EMPATHICAL, AND SO ON . . . SHE LIVES HER ART . . . IT'S A FULL TIME WORK . . . IT'S A FULL TIME COMMITMENT, . . . EVERY ART WORK HAS IT'S OWN STORY TO TELL, THE MOTIF MAY SEEM SIMPLE, BUT IT'S NOT, IT INVOLVES HUGELY DEEP TRANSFORMING EXPERIENCES THE FINE ARTIST FREJA ENJOY HAVE LIVED THROUGH HER SELF. AND THE PICTURES CAN BE SAID TO BE LIKE CODES - LIKE - C O D E S - IT IS UP TO THE SPECTATOR TO DECIPHER THE CODES.